Custom CMS CRM ERP Software
Development Agency in Canada
In the last few years, software development has seen greater heights. This is why choosing a decent software company has become crucial. Graby is one of the finest organizations in Vancouver, Canada and offers ERP Software applications for your business needs. Developing custom-made software by Graby team can show more benefits when you adopt it to improve the functionality of your firm.
Our company offers cost-efficient solutions for content management system applications and customer relationship management applications. Since we are a professional software development company in Vancouver, Canada. we work with many clients and offer a wide range of online services.
How can we help you Today?

Qollabi BRM
Service Offered UI UX Design | Website Development
Burger Kings
Service Offered Brand Identity | Web App Development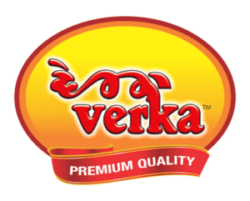 Verka Foods
Service Offered Social Media Management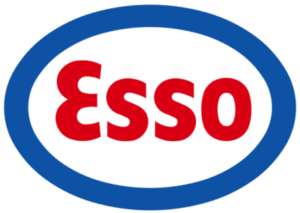 ESSO
Service Offered Brand Awareness | SEM
You find the necessity of ERP applications for many organizations today because manual procedures and legacy applications consume plenty of time, and more employees are required to handle them. ERP applications are efficient and cost-effective.
An ERP is the workforce automation for supply chain management, business intelligence, and customer software extensions. Integrating ERP for companies has plenty of benefits like decision making, invoicing, accounting, maintaining the records up-to-the-date, and many more. Graby is the best ERP development company in Vancouver and builds with accuracy and cost-effectiveness.
ERP allows employees a better understanding of the business process and improves overall functionality, and offers faster customer response. In simple terms, ERP processes can simplify management, subdue data redundancy, and control the organization's expenses. Graby is the best ERP development company in Canada and works with start-ups to large-scale industries.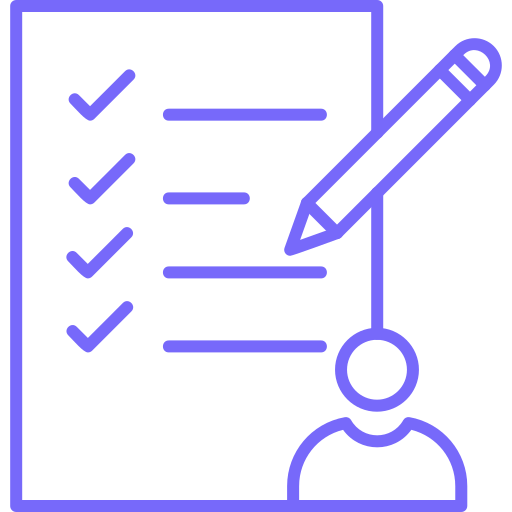 Business Requirement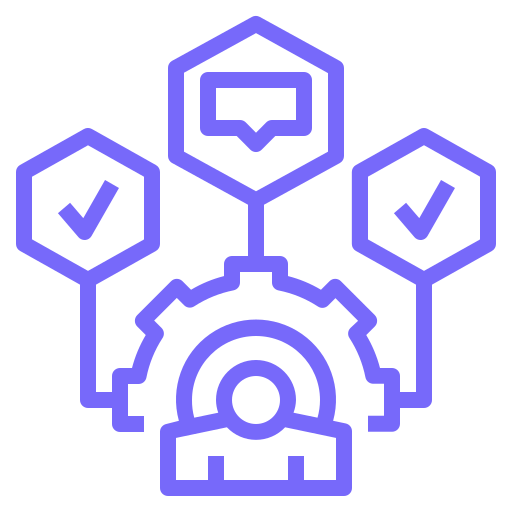 Functional Modules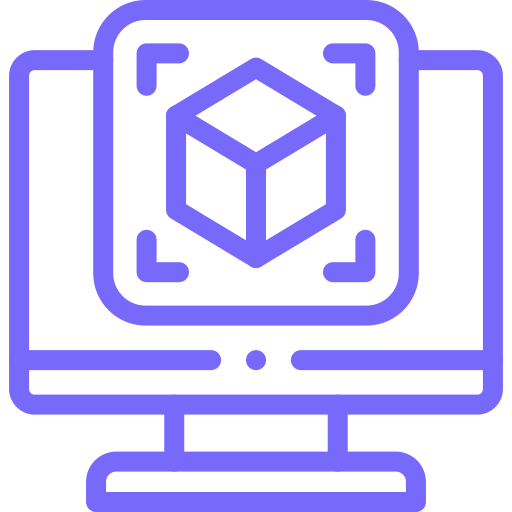 Information Architect

Wireframes & Prototypes
Customer Relationship Management (CMS)
A customer relationship management system is one of the best and most flexible productivity tools to handle larger volumes of data. There are three key features: Operational CRM, Collaborative CRM, and Analytical CRM.

Collaborative CRM's purpose is to communicate with customers, and there is no inclusion of sales or service representatives. Analytical CRM to scrutinize customer data for various reasons and operations. Operational CRM handles offering comprehensive front office support to sales and promotions. If you are looking forward to a CRM development company, you have come to the right place.
Search Engine Optimization
Bringing your business website on the first page of Google for maximum website traffic and targeted visitors.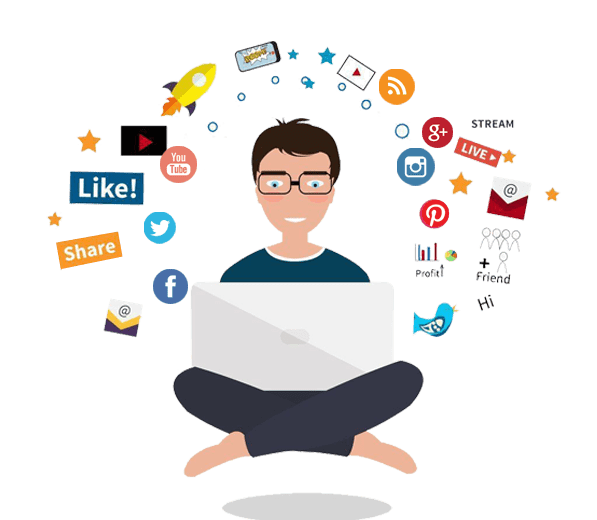 Social Media Marketing
Social media marketing on Facebook, Instagram, Twitter, Pinterest, LinkedIn – where your target customer can find & explore your business.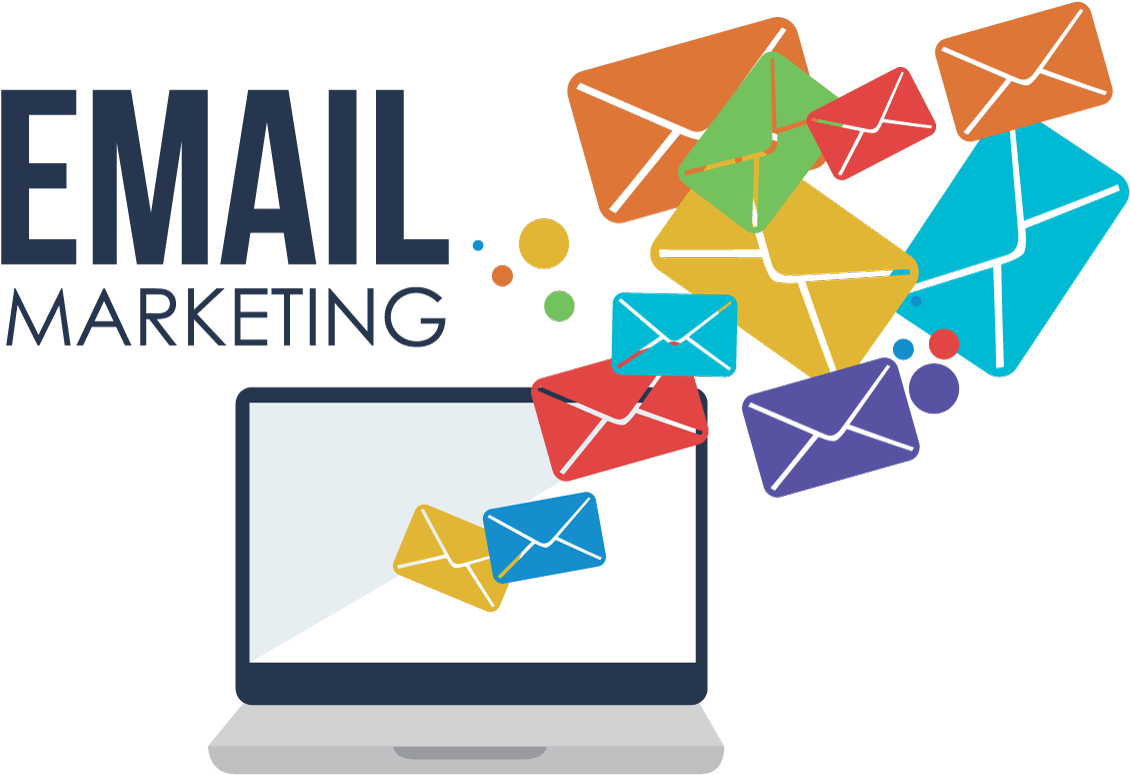 Email Marketing
Communicating with your website visitors via emails and earn business from them and retaining customers for future.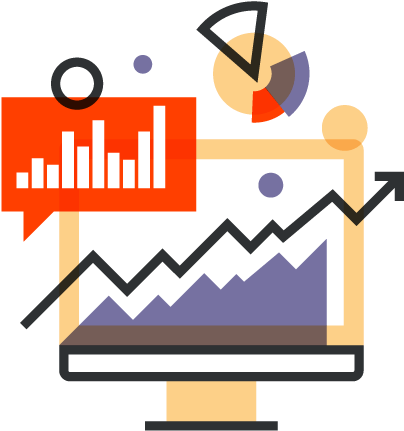 Conversion Optimization
Improving the number of conversions and consequently increasing the Return of Investment (ROI) of your business.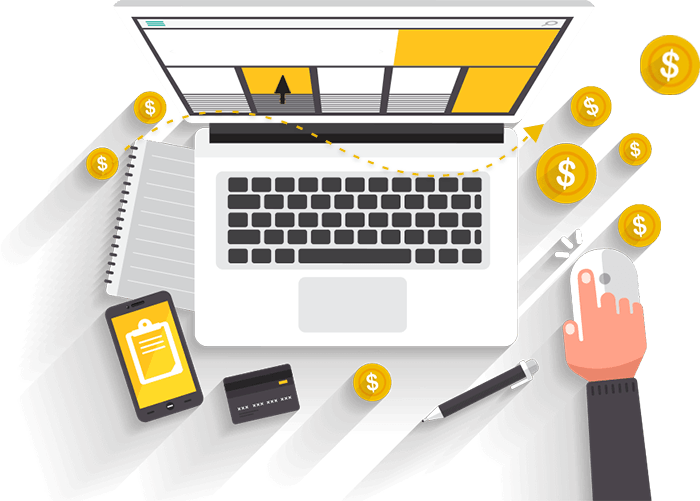 Pay Per Click (PPC)
Marketing your products and services through Google AdWords Campaigns for more leads and conversions.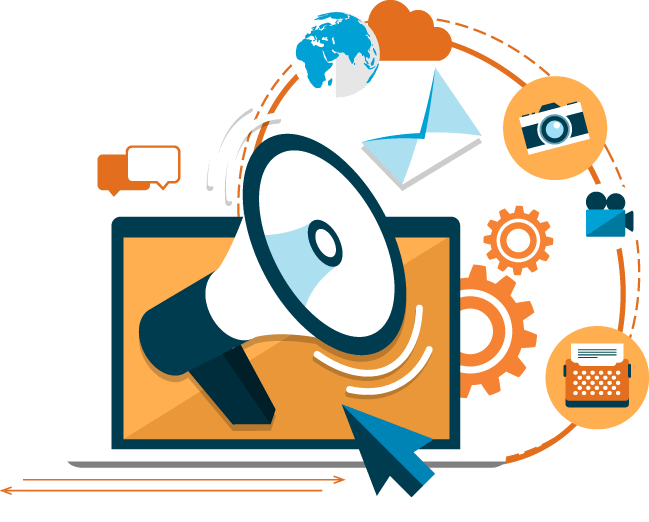 Creative Advertising
Showcasing your brand and creating a visual impact with creative graphics, explainer videos, infographics and images.
Graby isn't a typical hybrid-shore software development company. We specialize in working with different organizations to offer services in marketing, sales, and HR teams to build unique products that revolutionize your brands in the market.
Content Management System (CMS)
Content Management System is a buzzword in web development today. CMS enables users to create, edit, upload and store digital texts such as technical manuals. Graby offers content management system development services in Canada.
There are three types of content Management Systems:
Enterprise CMS:
It focuses on the management of disorganized business information. The main task is to handle the content and documents of the companies.
Web CMS:
It focuses on handling and simplifying content and documents designed for web publications.
Component CMS:
A component Content Management System is a CMS that equips the teams to develop modular, reusable content models that can be utilized in tandem to create new pages or content types.